Episodes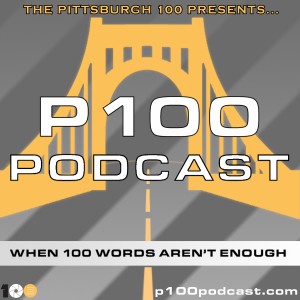 Tuesday Feb 25, 2020
Tuesday Feb 25, 2020
We've got an eclectic episode of the P100 Podcast lined up for you, to be sure:
— Mel Cronin, regional expansion manager at 412 Food Rescue, talks about the nonprofit's mission of preventing perfectly good food from entering the waste stream and the growth into areas beyond the titular area code.

— James Gourlay, the Scottish conductor and musical director of the River City Brass band, shares some musical stories in a special edition of our Pittsburgh Polyphony series.

— We go down the tubes — you'll have to listen to understand, and be sure to check out this unique website.
This episode is sponsored by WordWrite:
Centuries before cellphones and social media, human connections were made around fires, as we shared the stories that shaped our world. Today, stories are still the most powerful way to move hearts, minds and inspire action.
At WordWrite, Pittsburgh's largest independent public relations agency, we understand that before you had a brand before you sold any product or service, you had a story.
WordWrite helps clients to uncover their own Capital S Story – the reason someone would want to buy, work, invest or partner with you through our patented StoryCrafting process. Visit wordwritepr.com to uncover your Capital S story.